Sep 11, 2023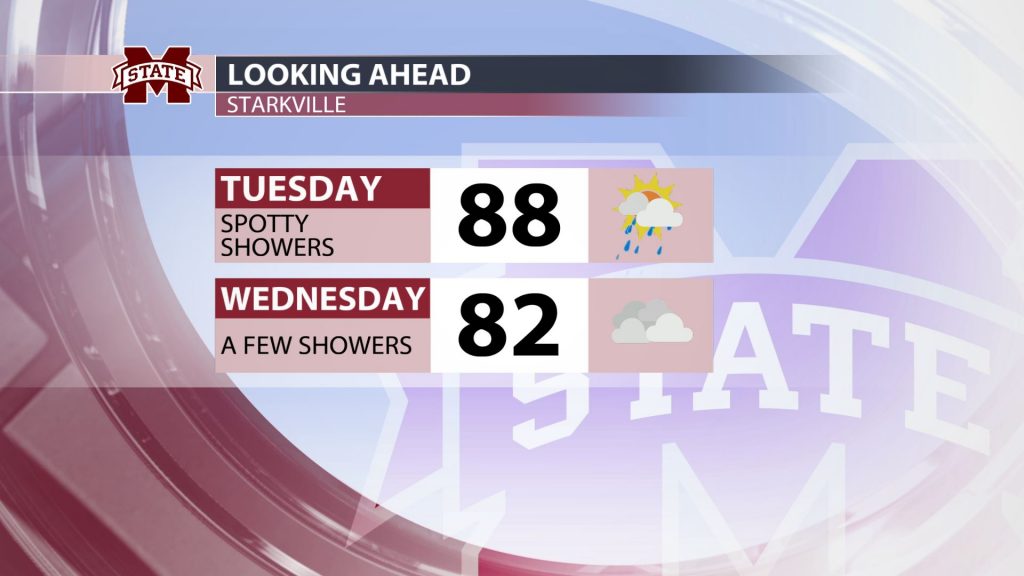 We started the week off on a warm note with highs in the low-90s on Monday. We have one more warm day on Tuesday before a taste of fall arrives mid-week and lasts through the weekend.
TUESDAY: A cold front will approach from the northwest and will bring the chance for a few showers throughout the day. Because of the rain, high temperatures will be slightly cooler than Monday, topping out in the upper-80s. 
TUESDAY NIGHT: A couple of showers are possible after sunset. Otherwise, it'll be cloudy and comfortable with a low in the mid-60s.
WEDNESDAY: Mostly cloudy skies with a few lingering showers behind the cold front. High temperatures will back off into the low-80s. 
THURSDAY: The humidity relief behind the cold front will be noticeable on Thursday. Combined with highs in the low-80s, it will feel great outside! After a couple days with rain chances, we will stay dry with partly cloudy skies.
FRIDAY – SUNDAY: Highs will remain in the low-80s allowing our stretch of comfortable weather to continue through the weekend. There is a chance for scattered showers or storms on Saturday. Heads up if you have plans to tailgate or go to the Mississippi State football game. Stay tuned to our social media for updates on the forecast! 
Owen Basselman
Student Meteorologist
@MSUWeather